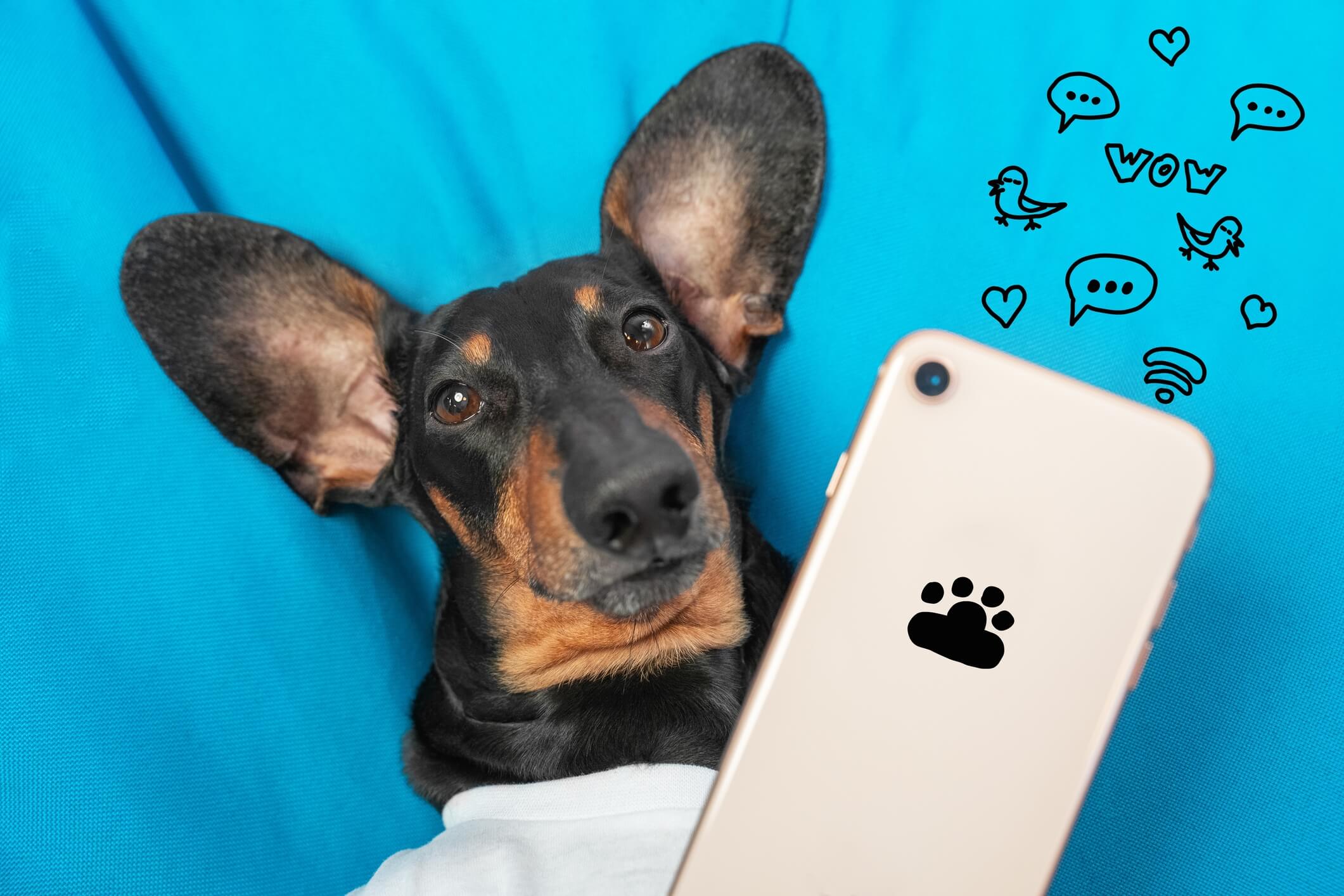 In our past blogs we've discussed the importance of social media for shelters and rescues. But creating content for your organization may be easier said than done. We realize many nonprofit workers wear a variety of hats and social media specialist might not be on that list. We've compiled some ideas for you to consider using to make your organization's social sizzle.
Create funny content in addition to the stories that pull on the heartstrings. You can find trending GIFS that you can use on Facebook and Twitter through giphy.com. There you can find some of the most popular GIFS that could be just what you need to make a post pop.
Be engaging. Don't be afraid to ask your audience a question! You may be able to generate a great conversation with a question like, "What's the funniest thing your pet does?" or "Tell us all the names you call your pet." These can be serious questions as well. For instance, "It's grant writing season! Tell us your thoughts about how we could use grant money to improve our shelter." Your social media following is a built-in focus group, so reach out to them as appropriate.
Shoot small videos on your phone and share them with your social audience. Perhaps you caught the first meeting of a potential adopter and a shelter pet and the connection was instant. Or one of the shelter pets can do a funny trick or has a quirky habit. Capture these on your phone and share! Don't worry about it being perfect. Although, if you do include humans in the videos, be sure to get a model release before publishing publicly.
Participate in, or create a challenge! Remember the "Ice Bucket Challenge" from the ALS Association? This challenge went viral and raised $115 million for the organization and increased awareness of the disease and the work of the ALS Association tremendously.
Hop onto trends! Have you heard of "Boop the Snoot" or "Caturday" or the trend where you challenge the audience to see if an image is a bucket of fried chicken or a curled up Golden Retriever? There are fun trends that happen naturally on social media, that all you need to do is participate.
Research National days like National Shelter Dog Day and National Months like National Volunteer Month, and take advantage of the opportunities those have to tell your shelter's story.
Social Media for Shelters – Start Planning!
Social media for shelters takes planning and preparation. If possible, take a day to brainstorm content ideas with your team. If you have a volunteer who is good at social media, ask for their help to create a plan for the month or the quarter. You will have events and days that you can plan on promoting, and then you can create ideas for additional content such as videos. The more you can plan out, or put in writing, the more likely you are to consistently create and post content for your followers.
For more information about social media management or services, you can contact us!