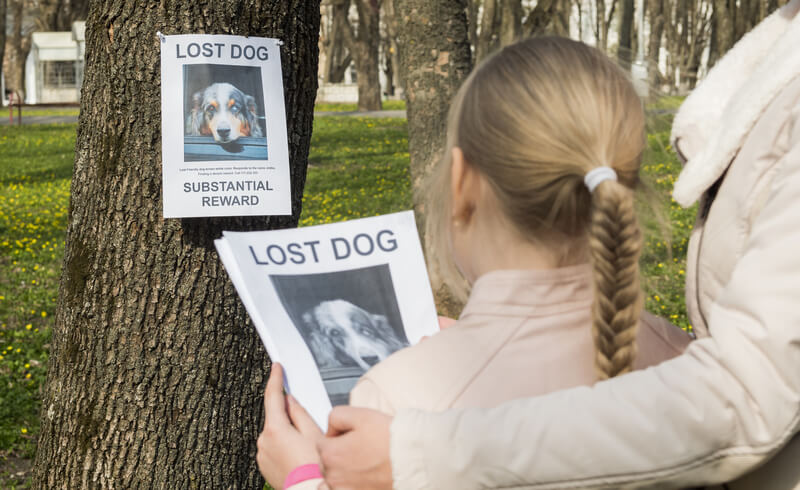 As many as one-third of pets go missing in the United States each year, and of those nearly 80% are never found. PetBridge has a Rabies Tag Database that can help reunite pet owners with their lost pets in case a rabies tag is the only form of ID on a pet.   
How does the Rabies Tag Database Work?
Unfortunately, there is no way to import rabies tag data from every city and county in the country. Therefore, the database is dependent on pet owners adding their own information to the system. The system is easy to navigate.  
Step 1 – Go to the

Rabies Tag Database

.

 

Step 2 – Click on the Add Your Tag button. 

 

Step 3 – Fill out the information for your pet including the rabies tag number, the pet's name, owner's name, and contact information, vet's name and contact information, and a photo of the pet.

 

Step 4 – Hit the Submit button and your pet's rabies tag and your contact information are uploaded to the system that can then be searched by rabies tag number.

 
If someone finds an animal with just a rabies tag, they can search the tag database to see if the pet has been registered on the site. If so, the searcher has the contact information necessary to reunite the pet and its family. 
Spreading the Word
PetBridge would love help spreading the word about this free tool! If your shelter sends out a newsletter, we'd love to have Rabies Tag Database information included. You can link to this article, or shoot us an email and we will send you a short article you can share in your newsletter, on your social media, and on your website.   
Reuniting lost or stray pets with their owners can help reduce shelter numbers so your resources can go toward the pets who don't have forever homes. Please help us spread the word about this free resource!