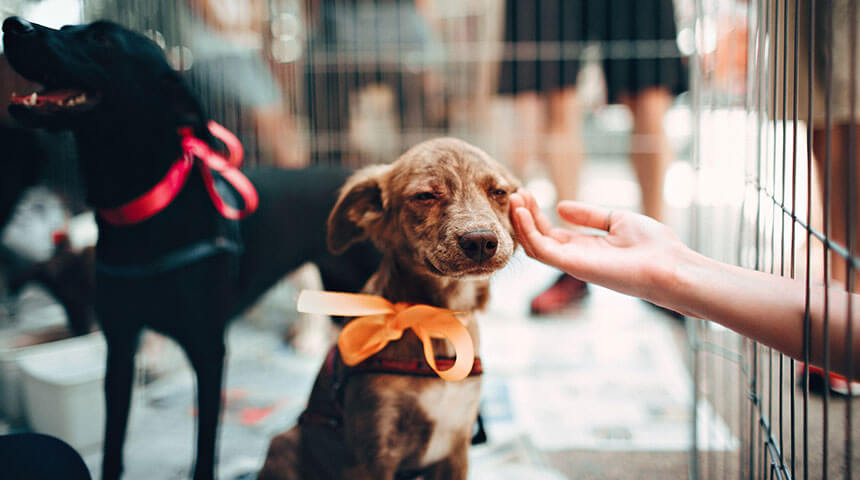 Looking for a new pet? There's no better place than your local animal shelter. It's filled with loving animals waiting to find a happy home. The dogs and cats in shelters aren't "problem animals" locked up for bad behavior. The majority of shelter animals are former family pets who have been abandoned by owners. They are healthy, lovable animals bursting with personality who just want the opportunity to be loved. Time is critical for shelter animals due to overcrowding. It's a matter of life and death. PetBridge shelter software helps animal shelters connect pets with new owners at much faster rates. There are several reasons why it's better to adopt from an animal shelter.
PetBridge Shelter Software Quickly Connects New Owners with Animals
1. Save a Life
Abandoned dogs and cats just want another chance at life. However, 50 percent of shelter animals are euthanized each year (Humane Society). You're not just adopting a new best friend from a shelter – you're also saving a life.
2. Overpopulation
Nearly 8 million animals wind up in shelters each year. There just isn't enough room. Half of these animals will lose their lives. Adopting a shelter dog or cat gives space to another animal in need, and helps cut down on shelter overcrowding.
3. Adult Animals
Shelters are the perfect place to find a pre-trained, well-behaved adult animal that has passed the kitten or puppy faze. Adult animals make ideal pets and there are so many looking for a new home.
4. Wide Selection
There are so many breeds and personality types available at an animal shelter. You'll be sure to find the perfect pet for you and your family.
5. Healthy Animals
Animals that come through the shelter system receive vaccinations and veterinary care. All animals are healthy and ready to adopt!
PetBridge simplifies the adoption process with our innovative animal shelter software. We use your shelter's existing intake database to match pets with the perfect owner. Shelters can showcase animals in real time by displaying video, images, and "Meet-Your-Match" data without any duplicate data entry required. Your shelter's pet listings are automatically sent to more than 100 different national websites, which dramatically improves the likelihood of your animals finding a loving family. Built by Baseline Creative, our shelter software makes a difference in the lives of both pets and owners. Please contact PetBridge for more information about our shelter software, pet adoption apps and the Lost & Found Poster Generator.