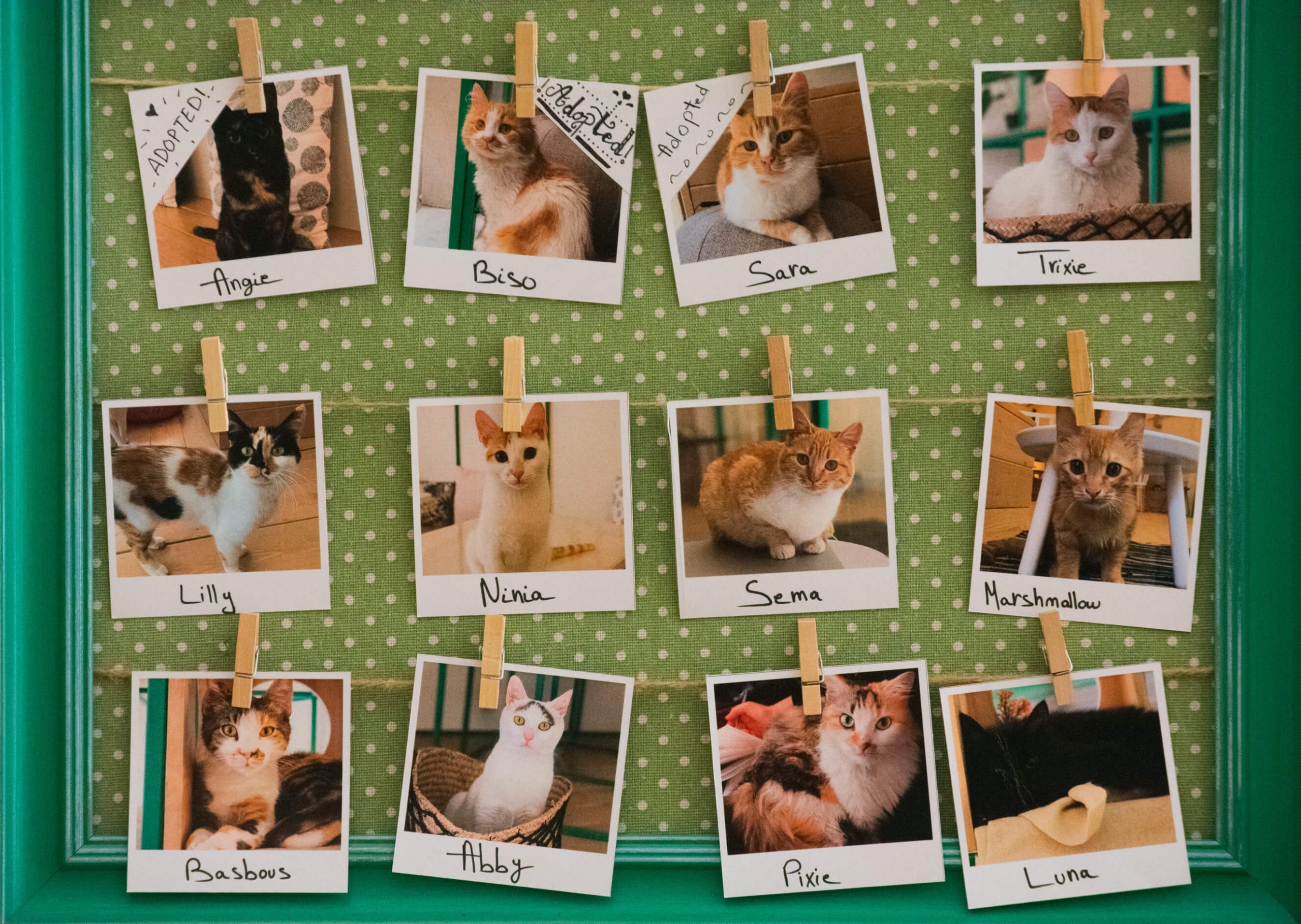 Shelters across the country are continuously working to find forever homes for pets in need. This hard yet incredibly rewarding work often requires organizations to think outside the box to increase pet adoption. We'd like to promote one of our PetBridge shelter partners, Humane Society of Huron Valley, that works creatively to promote cat adoption through their Tiny Lions Café.
About Humane Society of Huron Valley
The Humane Society of Huron Valley (HSHV) specializes in taking in all types of unwanted, injured, lost, stray, abandoned and abused animals. Their mission is to ensure the safety and vitality of all animals. Through 125 years of service, HSHV has had the highest "save rate" among similar shelters in Michigan. They continue to do so at their own Tiny Lions Café.
Tiny Lions Café – Promoting Cat Adoption
The Tiny Lions Café (TLC) is the perfect place for our feline friends and fiends. Founded in 2016, TLC serves as a space for cat-human bonding and potential cat adoption. It is new way to integrate leisure and service. Who wouldn't enjoy free WIFI, beverages, and comfortable lounge space? Tiny Lions Café wants to connect cats and humans of all kinds. Because of this, all cats at TLC can be adopted so, you can bring your favorite feline home! At TLC, you and your future kitten gets all the tender, love, and care.
 
 
More About the Cat-tivities
Tiny Lions Café has many opportunities to partake in the feline-fun. For instance, there are weekly events such as "Tiny Tails Story Time," "Trivia with Cats," and "Family Mew-vie Nights." TLC aims to improve the lives of cats and their play mates through three aspects:
Research shows that cats are therapeutic. Their presence alone can effectively reduce stress and anxiety, and their purrs lower the human heart rate.
Tiny Lions Café serves as a temporary home for every cat and kitten you meet there. They assure a relaxing environment for every feline before they find their forever homes.
HSHV and TLC hope to increase cat adoption by creatively bringing cats and humans together. Millions of cats are euthanized every year, even though they are America's most popular pet.
Support is Appreciated and Adoption, Optional
The TLC Lounge is open, with a nominal admission fee, to anyone wanting to spend time with the cats and kittens, no strings attached! Adoption is the goal, but not a requirement for admission or renting out the lounge at TLC. Patronage contributes to the goal by funding the care and needs of the cats until they find their furever homes.
Promoting Cat and Other Animal Adoption Through PetBridge
Our mission at PetBridge is to save animal lives through adoption. The software we create and maintain allows shelters and rescues across the nation, including the Humane Society of Huron Valley, to promote pet adoption with seamless and user-friendly pet adoption tools. Additionally, we've developed sorting functionality and pet alert features so that families looking for a specific pet can get their perfect match faster and more efficiently. We're proud of our partners at HSHV and think their work is a great example of going above and beyond in a fun and creative way for cats in need of adoption. If your shelter or organization could benefit from improved adoption software, please look at our site or schedule a demo today!