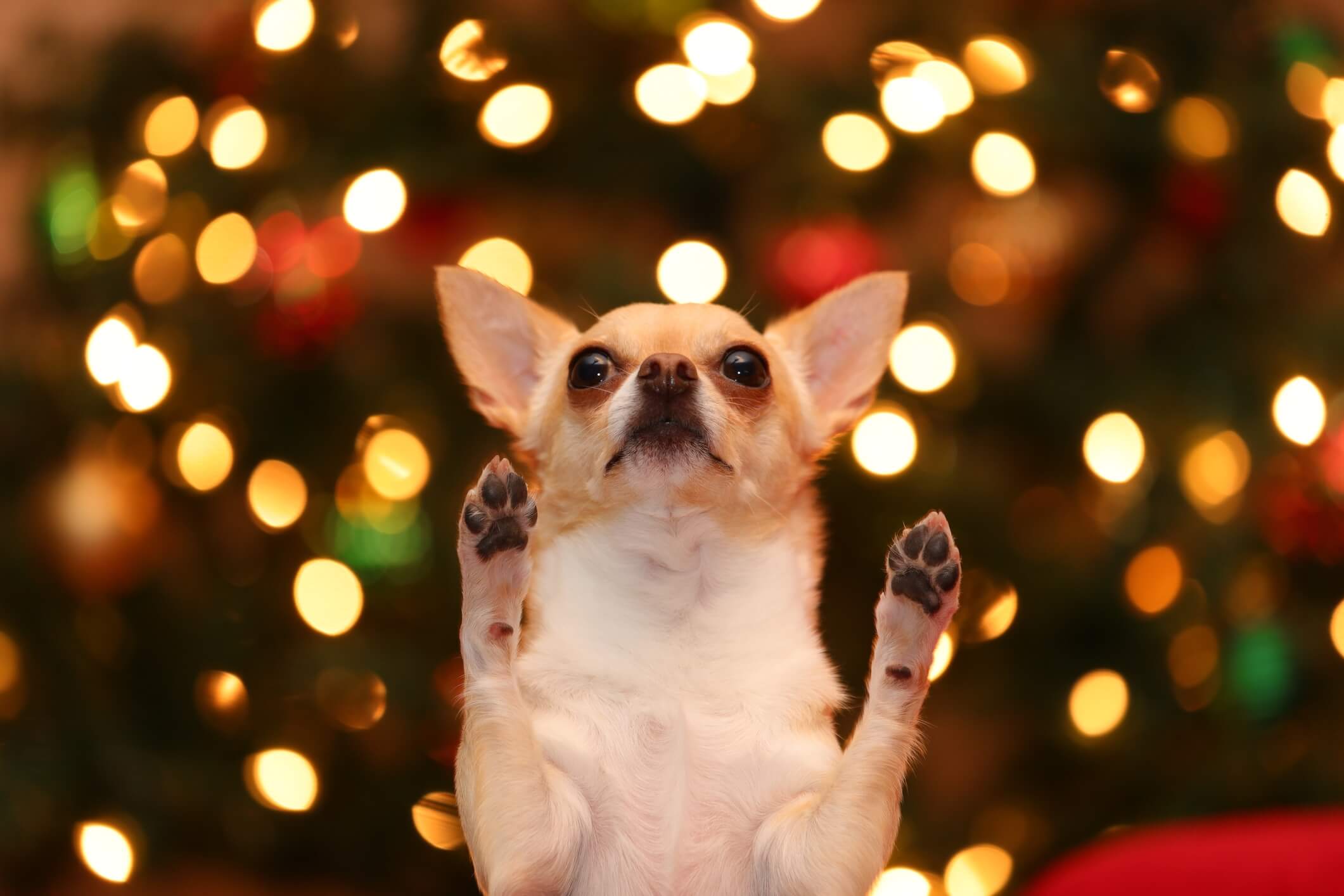 Homemade treats are the best part of the holidays. If you're looking to really bring the cheer this year, consider baking treats for your furry friends. Homemade pet treats make great gifts for your pet's friends, too!
You may be tempted to share your holiday leftovers with your pets, however, some ingredients can be harmful to pets if ingested. Food for people can contain excess sodium, sugar, and fats that are difficult for pets to digest, which can lead to tummy troubles. We suggest skipping out the table scraps this year and making your own pet-friendly treats with some TLC as the main ingredient.
You can even tuck these into their stockings, although they may not last long before being devoured.
Feast your eyes on these pet-friendly treats you can DIY in your own kitchen.
Homemade Treats for Cats
Feed your felines these hearty Tuna Gingerbread Man Cookies, packed with protein and nutrients. As a bonus, this recipe takes less than 30 minutes from start to finish.
Ingredients:
1 cup wheat flour
1 cup cornmeal
1 beaten egg
½ cup of water
¾ cups cooked or canned tuna (low-sodium)
Instructions:
Preheat oven to 375 degrees.
Combine wheat flour and cornmeal.
Mix in beaten egg, water, and tuna until doughy.
Roll out dough and use cookie cutter and place on a baking tray.
Bake for 18-20 minutes or until golden brown.
Homemade Treats for Dogs
Spoil your pups with these sweet Applesauce and Oatmeal Cookie homemade pet treats if you're searching for a quick and easy recipe.
Ingredients:
2 cups flour
2 cups rolled oat flour
2 eggs
2 tablespoons melted coconut oil
1 cup unsweetened applesauce
1 tablespoon vanilla extract
Instructions:
Preheat oven to 350 degrees.
Combine all ingredients in food processor or stand mixer. Add flour as necessary until dough is no longer sticky and is ready to roll out.
Use cookie cutter and place shapes on cookie tray.
Keep dough covered to prevent drying. Soften dough with coconut oil as needed.
Bake for 20 minutes or until golden brown.
From all of us at PetBridge to all of you, happy holidays and happy new year!