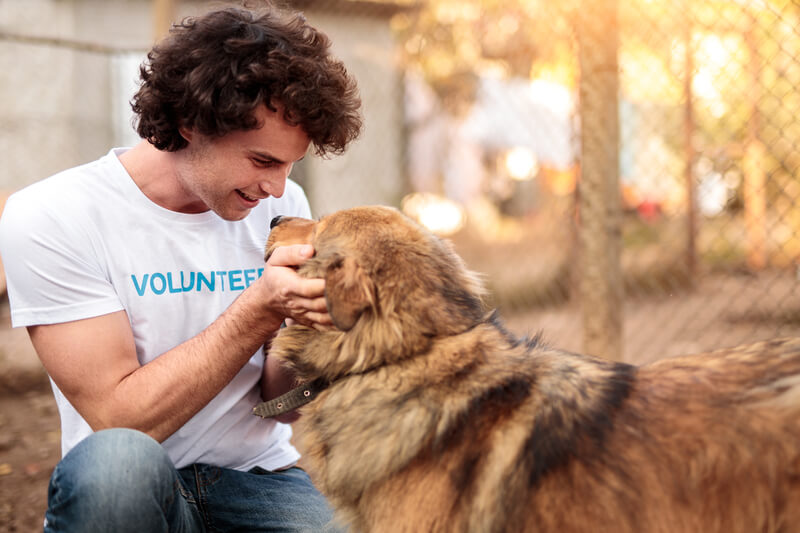 The nature of the nonprofit sector has always taken a toll on its workers—paid or volunteer. Those drawn to the nonprofit sector, including animal welfare, are often people who want to make a difference in the world. However, often the passion for the mission of an organization can turn into compassion fatigue or burn-out. As nonprofit paid and volunteer staff in shelters and rescues, it's important to strive to create a healthy culture to help our people resources thrive.
What is Compassion Fatigue?
Compassion fatigue is the "profound emotional and physical erosion that takes place when helpers are unable to refuel and regenerate." This type of fatigue is very common for nonprofit workers and volunteers. Some of the signs of compassion fatigue include:
Physical and mental fatigue
Difficulty concentrating
Anxiety
Depression
Negative thinking
Poor self-care
Feeling discouraged about the state of the world
Hopelessness
Exhaustion and irritability
High turnover
What Creates Compassion Fatigue?
According to globalgiving.org, nonprofits often have a culture of overwork, which destroys the concept of work/life balance. Many nonprofit workers feel too stressed to take time off and end up mentally taking work home to the detriment of their other relationships. In addition, there could also be other internal culture challenges such as barriers to discussing mental health and self-care. Sometimes compassion fatigue can lead to irritability with coworkers and others outside with workplace.
There are some specific workplace cultural factors that can contribute to compassion fatigue and burn-out.
Expecting workers to take on the mission as their identity. Work and life balance is important to everyone, and when your mission is important it can be easy to let it consume you. Shelter executive directors and managers should encourage employees to protect their personal time, and celebrate non-work identities.
Forced "fun" activities are not, in fact, fun. Instead of cheesy team-building activities such as a ropes course, one-on-one mentoring, or informal lunches or coffee chats are a better way to connect with team members and avoids discomfort.
Don't be too hard on your employees. It's critical to any nonprofit to have a set of ethics and values, however, make sure your values aren't being weaponized to create an overly judgmental or harsh workplace environment. Allow employees to make mistakes and learn from them. Create clear and reasonable expectations and give grace because everyone needs it now and again.
Ways to Create Healthy Nonprofit Workplace Culture
Provide your employees and volunteers with professional support. This could be counseling, coaching, mentorship, or online training in self-care.
Invest in training programs that focus on self-care such as mindfulness, or yoga. If funding is an issue, is there a business or organization that would donate these services? Don't be afraid to ask.
Celebrate together! This includes everything from team lunches to celebrate successes or say thank you for service to time off.
Make wellbeing a priority in your organization. This starts with having policies and procedures that focus on wellbeing and hiring staff (especially managers and supervisors) who understand the importance of mental and physical wellbeing.
Treat employees and volunteers like adults. Avoid micro-managing staff members, or forcing employees to do tasks a certain way. Allow people to manage their tasks in a way that works best for them.
Practice what you preach! If the leader of an organization says they prioritize self-care and balance, but employees see otherwise, they won't feel like self-care is really an option.
Creating a healthy workplace culture takes time and dedication, but in the end, it saves your organization the expense of hiring and training new workers to replace those who are burned out. It's important that we give as much care and concern to our human staff as we do those animals in our care.