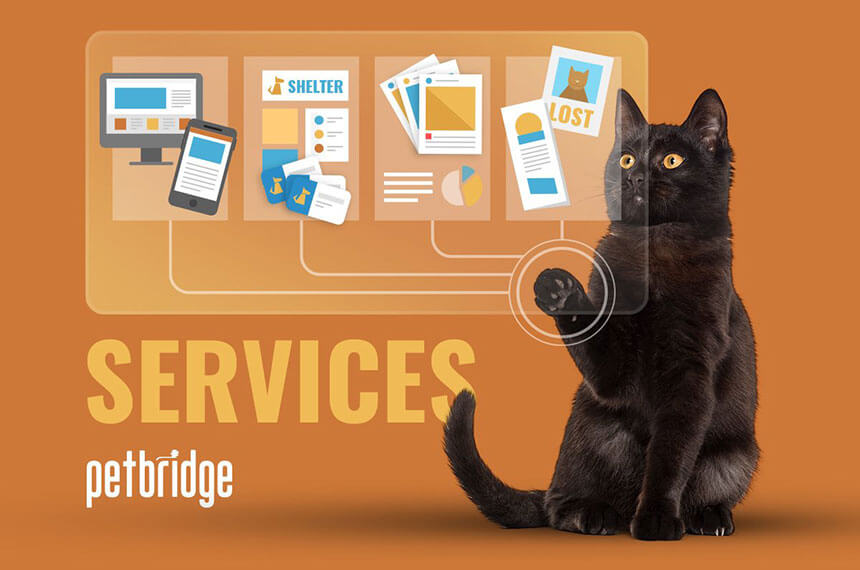 Almost 8 million animals end up in shelters each year in the United States. There is nothing "wrong" with these animals. It's NOT their fault. They aren't damaged or "defected." These animals are adoptable pets who want nothing more than to find a loving home. Unfortunately, due to the overcrowding of shelters, happy endings are a rare outcome. Shelters remain crowded, animals are euthanized, and potential owners and pets never find each other. PetBridge shelter software provides a happy solution for animal shelters, owners and pets.
PetBridge Shelter Software Saves Animal Lives
Why do so many animals end up in shelters? Dogs and cats aren't locked up because they've committed a crime, or because they are "problem pets." The reality of the situation is far more complex. Most pets are given up by families for many heartbreaking reasons.
The family moved and couldn't take the pet with them.
There was a life-changing event (new baby, death in the family, divorce).
Owners didn't have enough time to spend with their pets.
They had too many animals and someone had to go.
It was too expensive to care for their pet.
None of these situations are the fault of the animal. Even animals with "behavior problems" can be easily trained with obedience lessons. Owners who give up on their pets think that an animal shelter will easily find their furry friends a new home. Other owners know that many animals are euthanized, and have to make a hard decision.
These situations don't have to end in tragedy. PetBridge and Baseline Creative offer a variety of shelter software applications that save animal lives. Animal shelters across the United States use PetBridge shelter software to match pets to families. This results in less crowded shelters, more lives saved, and pets finding forever homes at faster rates. Our ReHome feature also helps owners who are forced to give up their pet. ReHome allows users to upload animal photos and information, so they can find their pet a new "forever home" instead of taking them to a shelter. Please contact PetBridge for more information on shelter software, pet adoption apps and the Lost & Found Poster Generator. We look forward to helping your animal shelter find happy solutions!