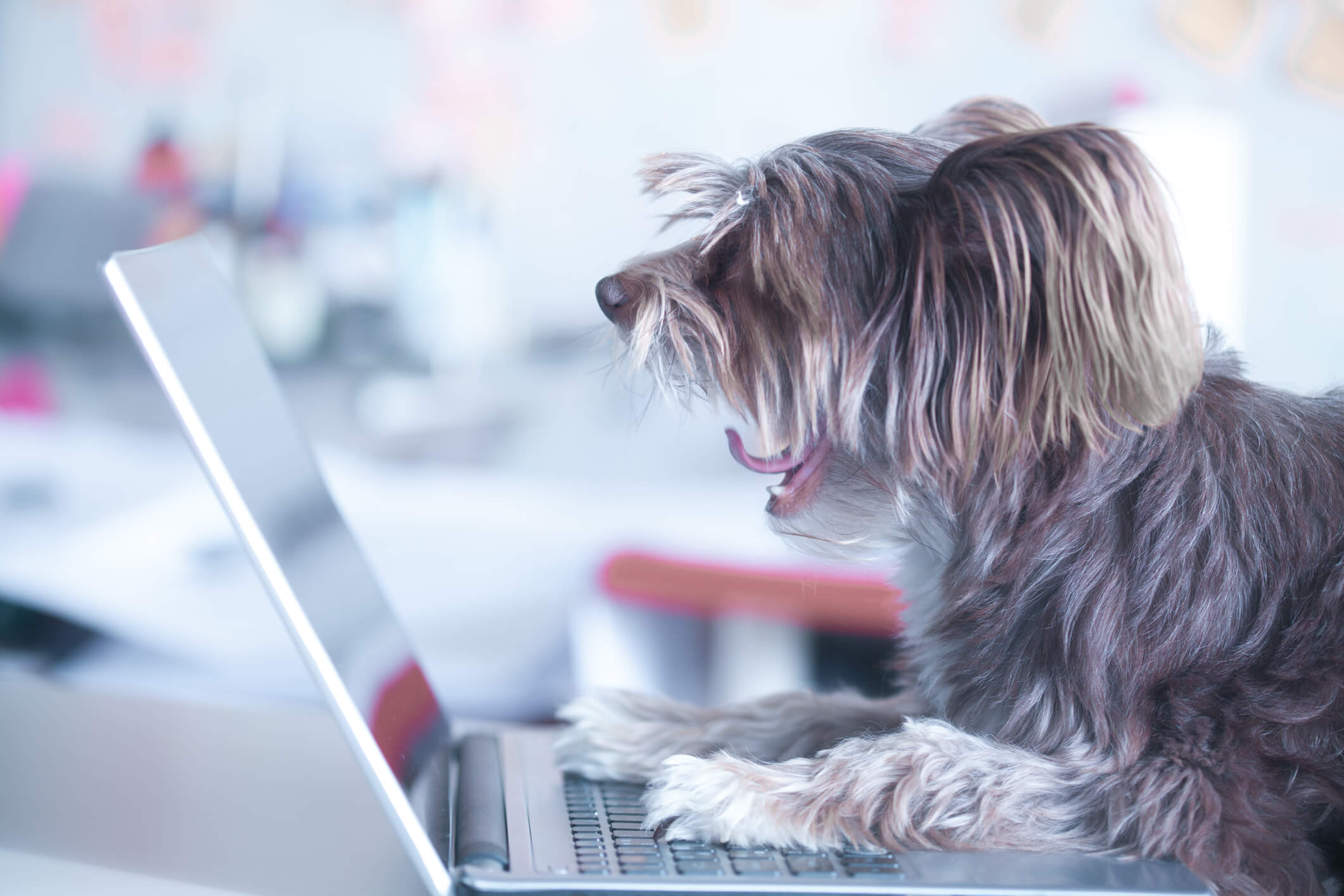 Email marketing is a great way for shelters and rescues to stay in touch with their supporters. In fact, regular—but not annoying—contact can help your organization stay in the forefront of the minds of your biggest fans, especially during Covid-19 precautions and quarantine. Email marketing done correctly can help you tell your organization's story, engage volunteers, inspire adoptions, and generate funds.
Should Your Organization Use Email Marketing?
Probably. However, you should consider a couple of things. First, what are your goals for the newsletter? Are you targeting donors? Volunteers? What is the overall objective you want your newsletter to help you achieve? Are there newsletters from similar organizations that you like or inspire you? Be sure you've thought about the process and how it will work, including when and how often you will send the newsletter.
What Kind of Content Should We Include?
For nonprofits, such as animal shelters and rescues, email newsletters should include information about your programs, services, operations, mission, fundraising, events—anything that will keep a subscriber engaged with your mission. You can include testimonials, rescue statistics, a volunteer or staff highlight, a story about a certain animal—the possibilities are endless.
How Should We Build a Newsletter?
You can build your mailing list multiple ways including sign-ups or opt-in opportunities at events, or on your website. You can promote your newsletter and invite people to subscribe on all of your social media accounts as well. If your donor management database doesn't have an email campaign functionality, you can use an email client like MailChimp or Constant Contact. The monthly cost will depend on the size of your mailing list.
Choose a subject line that is interesting and will entice a reader to open the email. For example, the Lollypop Farm sends a monthly newsletter and a catchy subject line they sent in June was, "Hey! Bidder, bidder, bidder… 😺" This email was about a virtual auction they were planning to replace recent canceled in-person fundraisers. This subject line was fun, engaging, and the use of the emoji made it stand out from typical subject lines.
You should adhere to your brand standards in your design (colors, fonts, logo use). A design that is simple and clean will be more readable and will catch more attention than a cluttered design with multiple fonts and a busy layout. Be sure to break up your content with headlines or subheadings.
After you've sent your newsletter, be sure to analyze the results! Did anyone open the newsletter? If not, can you figure out why? Was the subject line engaging enough? Would scheduling delivery at a different time help? Did any emails bounce or unsubscribe? If so, then make sure your list is cleaned up and if there were a lot of unsubscribes, try to learn why. Did you have spammy or inappropriate content? You can uncover a lot of information in reports that will help you improve your results in the future, so don't forget to review that information.
Stay Connected
With email marketing for shelters, you can connect with donors, volunteers and the community. Connection, even during COVID restrictions, can still happen with a well-constructed e-newsletter so don't be afraid to add this tool to your nonprofit marketing toolbelt.
If you need assistance with email marketing, PetBridge can help. Just contact us!