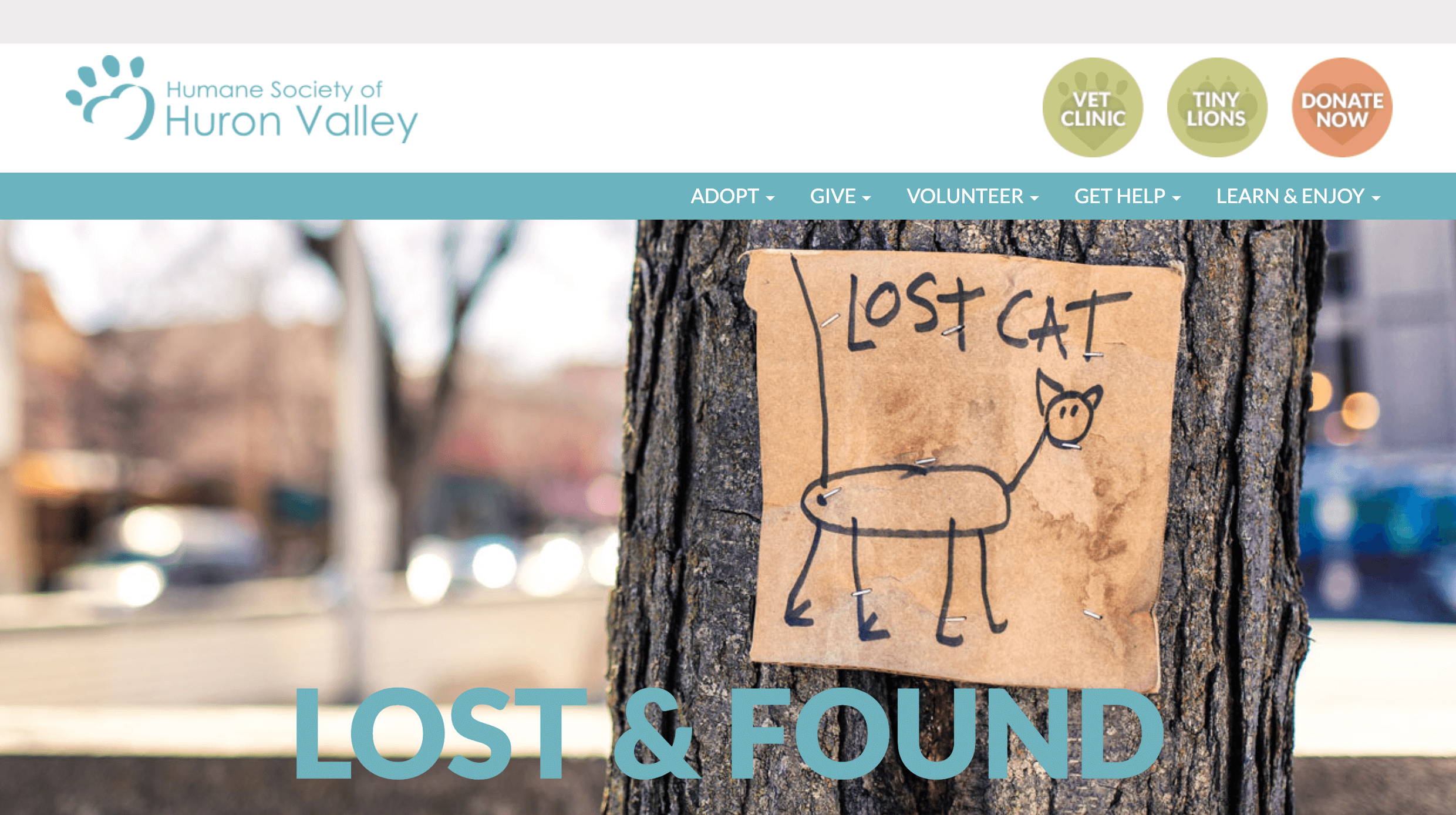 PetBridge has been working with the Humane Society of Huron Valley (HSHV) since 2015. Located in Ann Arbor, Michigan, the Humane Society of Huron Valley has served its community for more than 120 years. Their staff and volunteers help over 14,000 animals each year. As a "no-kill" shelter they have the highest save rate, 97%, among similar shelters in Michigan.
Originally, HSHV came to PetBridge for the pet display and pet alert options and over the years the team at PetBridge and Baseline have assisted them with other projects. One of these projects includes the Lost & Found page on their website. PetBridge developers worked to help pull the correct information to build a system to help reunite lost pets and their owners. "We love helping our PetBridge clients find the best solutions for their challenges and to help them think outside the box," said Nathan Williams, PetBridge founder. "This project with HSHV was great to work on. They have a wonderful team and a clear vision, and we're glad we were able to help bring that to life for them."
Wendy Welch, Director of Communications at HSHV said working with PetBridge and Baseline Creative is always a good experience. "You guys are always very responsive, extremely customer-service focused, incredibly technically competent, and wonderful folks to work with," Welch said.
"The shelters we work with do such amazing things to benefit animals, and people too," Williams said. In addition to their Lost & Found Program, HSHV has recently started a Rescue Reading program that brings animals together with kids. The program gives children ages 6-11 a chance to practice their reading skills and it gives the shelter animals a chance to connect with people. "As PetBridge, we look forward to helping more shelters and rescues so they can save time and resources and have the ability to create new programs and service," Williams said.